Catching up with our Customers: Greater Georgia Concrete, LLC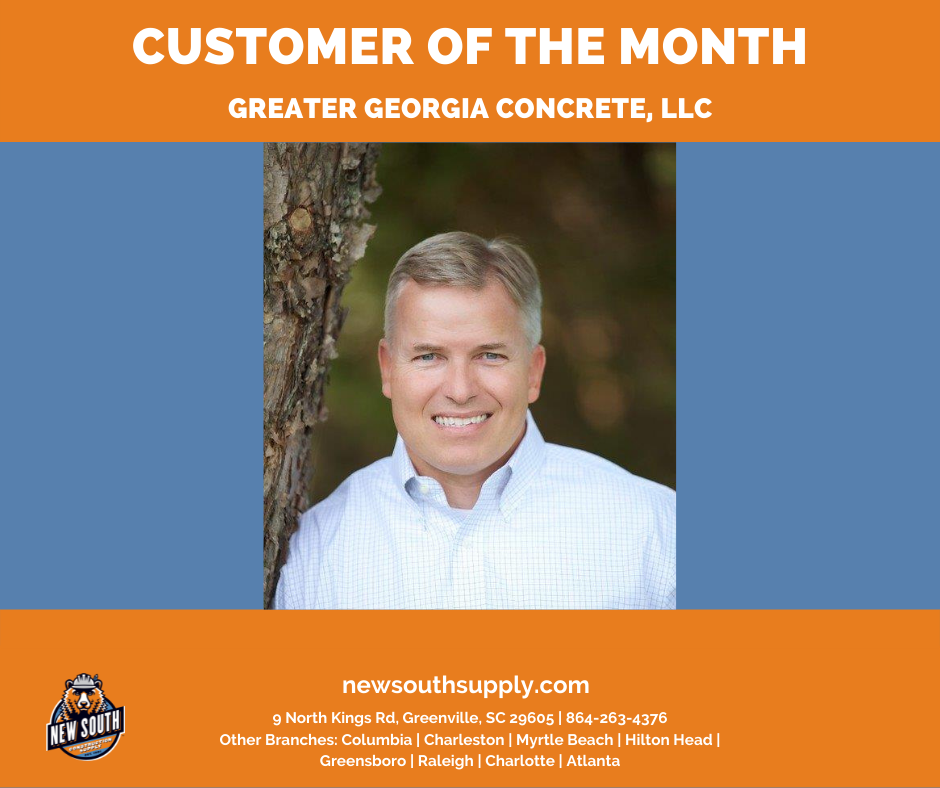 In this month's segment of Catching up with our Customers, we hear from Jack Godfrey, President of Greater Georgia Concrete, LLC. GGC was founded in 2013 from a restructuring of a prior concrete construction company called Middle Georgia Concrete. GGC is primarily a structural concrete construction company for the commercial and industrial sector, specializing in high end commercial, industrial, tilt-wall, and data center projects as well as a variety of hardscape projects. Learn more about Greater Georgia Concrete's impressive past projects, the three P's in their "P3" motto, and what differentiates GGC from the rest by reading the full Q/A.
Tell us about Greater Georgia Concrete LLC, its history as a company, and the main services offered.

GGC was formed in 2013 from a restructuring of Middle Georgia Concrete coupled up with a new financial platform. We basically started a new company, completed an asset purchase, reorganized, and were then off to the races. We are primarily a structural concrete company which is around 80% of our business, servicing the commercial and industrial sector with main services including industrial, commercial, tilt-wall, and data center work. We also install hardscape projects which is the other 20% of our business.

What projects are you most excited about right now and why?

We are in the middle of completing two very large Data Center projects including a very high-profile social media company and search engine company. We have recently completed a hospital expansion in Tifton, GA, and an expansion for Frito-Lay in Perry, GA.

Any favorite previous projects that come to mind? If so, tell us about them.

GGC installed all the structural and flatwork concrete for the Football Operations Center and the new College of Business Building for Clemson University as well as the Grand Marc Student Housing located adjacent to the campus in Clemson. We completed an Amazon fulfillment center project in Atlanta and the Home Depot Backyard located adjacent to the Mercedes Benz Stadium in Atlanta. We also completed both the structural and hardscape work on the new Campus Life Center at Emory University, and several large Kroger distribution centers located near the Atlanta Hartsfield Jackson Airport.

What areas does your company mainly serve?

GGC is headquartered in Berkeley Lake, Georgia, which is about 20 miles north of downtown Atlanta. We normally serve projects located in a 6-hour radius of our home which includes Georgia, South Carolina, North Carolina, Tennessee, Florida, and Alabama.
How are you different from your competition?

We compete with different competitors depending on the market, but in my opinion, we bring a more professional solution to the game in terms of expertise in the pre-construction phase and the project manager level. Another thing that separates us from others is our "partnered approach" with clients by providing them with the best service we can offer.

What are your company's core values?

We like to be solution oriented, working with high integrity and transparency with our clients and their projects.

Do you have a company motto?

P3 – In everything that we do we want to be Positive, Professional, and Persistent.

What do you buy the most from NSCS? Any branch and NSCS associate you work with the most?

We buy a good amount of rebar packages as well as a lot of miscellaneous consumables, including pieces and parts that go into slabs, like dowel baskets. However, rebar is probably the most recurring item we currently purchase from New South.
We work mainly with Bobby Weber out of the Atlanta branch. He is our primary account manager and he's done a fabulous job servicing our account. I have had the pleasure of knowing Jim Sobeck for around five years as well and he also stays in close touch with our account. Being a fellow business owner, I appreciate how hands on Jim is in communicating with our team. He has a tremendous amount of industry knowledge.

What should others know about NSCS that they may not know?

They are persistent, extremely motivated to expedite the material we need, and always ready to help our team find a better solution.

What is the easiest way to get in touch with you or if someone wants to learn more about your business?
Optional: What else did we leave out or would you like for businesses to know?

We do not try to be all things to every potential client. We currently operate four Business Units – Data Centers, Tilt-Wall, Structural, and Hardscapes. Our goal is to serve between 5 and 10 key clients in each of those business units that we align well with in terms of their needs, geography, size of projects, and our construction services.