Catching up with our Customers: Rick Alexander of M. B. Kahn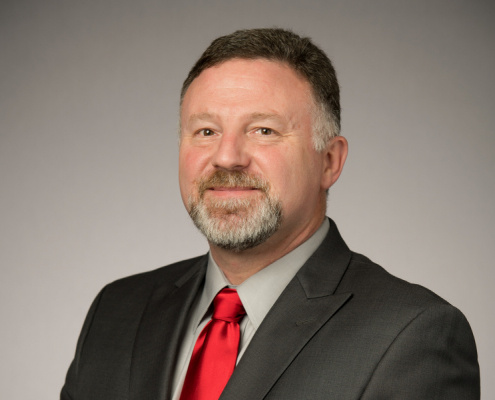 In this month's  installment of our "Catching up with our Customers" series, we are interviewing Rick Alexander. Read about the company's mission, employees, featured projects, and how they stand out among their competitors by reading the five minute Q&A below.
Full Q&A Below
Tell us about M. B. Kahn, its history as a company, and the main services offered:

The company was founded in 1927 by Myron B. Kahn, and provides a full line of construction services to take projects from concept to completion, on time and under budget.  M. B. Kahn Construction Co., Inc. is equipped to offer clients all of the commonly used construction services, including: General Contracting (including Self-Performance Capabilities, Preconstruction, and General Construction), Construction Management (including Program Management, CM Agency, Preconstruction Services, and Facility Planning), and CM@Risk, as well as Design-Build, and Site Analysis & Evaluation.  It's important to remember that there is no "standard" project. We recognize that each venture has distinct requirements that call for special attention and programming, and that's what we provide to our clients.

What projects are you most excited about right now and why?

We continue to develop our presence in downtown Columbia with projects like the 6-story 100,000 SF building on the corner of Lady and Assembly Streets called The Palms. These apartment homes and the associated parking currently under construction will add a different perspective on apartment living that Columbia hasn't seen before. Having recently finished additions and renovations to the downtown Richland County Library and the Columbia Museum of Art, we are delighted to play a vital role in the evolution of downtown Columbia.Additionally, we are building the Lexington Medical Center Northeast Medical Office Building, a 5-story 225,000 SF facility in Northeast Columbia that contains Urgent Care, Imaging, Ambulatory Surgery, and many other critical services. It is being delivered on an accelerated schedule with the initial areas opening soon.

Any favorite previous projects that come to mind? If so, tell us about them.

The Columbia Museum of Art Addition and Renovation in downtown Columbia is a beautiful and exciting project – and definitely a favorite. This 60,000 SF project included significant renovation elements in addition to new construction and refreshes. M. B. Kahn renovated the museum gift shop, lower atrium area, first-floor reception area, first-floor interactive youth space, 17 existing galleries, the secure vault area, 2 first-floor art studios, and the first-floor catering kitchen. Additions included a second-floor event space, 3 second-floor galleries, a second-floor catering kitchen, a first-floor art studio, an expansive entrance from Main Street, and a main lobby area. M. B. Kahn refreshed the upper atrium space, the board and conference rooms, the education wing, and staff offices.

What areas does your company mainly serve? Do you have plans to grow outside the current area you serve?

Headquartered in Columbia, SC, M. B. Kahn provides a variety of construction services to market sectors across the South and Southeast.  We serve our diverse client base conveniently from our strategically located offices in South Carolina, North Carolina, Virginia, and Georgia. Our primary South Carolina locations include Columbia, Greenville, and Charleston.  Most of our projects have been located here in South Carolina, as well as Arkansas, Mississippi, Alabama, Kentucky, Tennessee, Georgia, Florida, North Carolina, Virginia, and West Virginia – although we have also completed projects as far west as New Mexico. We are currently open to strategic opportunities for growth both inside South Carolina and beyond.

How are you different from your competition?

We aim to be the preferred provider of quality, value-added construction services that surpass expectations for both owners and designers by following our four basic pillars: integrity, honesty, hard work, and quality. The saying "you're only as good as your weakest link" is one we take seriously. That's why we make it a point to have nothing but the best at M. B. Kahn. Our company not only stands tall because of our core beliefs, but also because of our people. We've created the team we have today for a reason. It wasn't simply because this group of people represents our values – it's because we want a team so well-equipped that we never have to say "no" to a client. We can say "yes" because the right people and the right subcontractors and suppliers are part of our team.

How many employees do you have?
Why do you like working with NSCS?

Price point, service, and relationship. New South has always made a valiant effort to take care of us. We like to return the favor when we can. We are one of the first customers that NSCS served when it was founded in 1981, and we have been a loyal customer ever since!

Why have you done so much business with NSCS over the years and do you have any memorable stories to share?

Price point, service, and relationship. New South has always made a valiant effort to take care of us. We like to return the favor when we can. We are one of the first customers that NSCS served when it was founded in 1981, and we have been a loyal customer ever since!

What do you buy the most from NSCS? Any branch and NSCS associate you work with the most?

We self-perform a meaningful amount of work associated with water treatment plants, wastewater treatment plants, pump stations, and masonry. The materials required for these scopes of work include reinforcing steel, concrete accessories, and masonry accessories. Self-performed work drives our relationship with New South. Jon Black is our primary contact with New South. He has always taken care of us; and when he can't, he is quick to point us in the right direction so we can deliver on our commitments.

What should others know about NSCS that they may not know?

After you get to know them, it's like dealing with family.